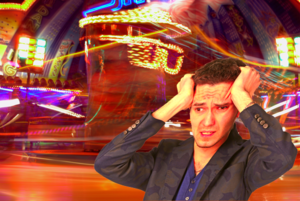 THREE STEPS TO GETTING OFF THE NEW EQUIPMENT MERRY-GO-ROUND
Regardless of an IT department's motivation for going refurbished—whether it's to save money or simply because of positive past experiences with almost-new products—many companies are opting to get off the dizzying "new equipment merry-go-round," a phrase coined by Stephen J. Bigelow in his article on the secondary market. What's the new ride they are all clamoring to get on? The refurbished bandwagon.
The endless loop of buying new products, upgrading them and ultimately having to sell or recycle them when they end-of-life or suffice to meet the business needs anymore, has left many IT directors and network executives in search of alternatives to this vicious cycle of IT spending. With most companies struggling to compete in an increasingly global marketplace, where the rate of development and change can be mystifying, solutions that afford efficiency as well as cost savings are more than welcome.
Let's take a look at three ways IT departments can hop off the merry-go-round and into the refurbished network equipment world:
1 FIND A RELIABLE VENDOR:
Not all vendors offer the same returns on investment. Finding a supplier that meets your pricing needs and provides pre- and post-sale support, flexible payment options, fast delivery, an extended warranty and speedy delivery is key.
2 ASSESS MAINTENANCE PROGRAM:
Vendors that can deliver an ongoing maintenance program that affords flexibility in contractual terms, technical support from certified engineers, guaranteed turn-around times, as well as multi-vendor and multi-generational support, will ensure you get your money's worth when investing in refurbished.
3 REVIEW LONG-TERM NEEDS:
Knowing that your vendor has a robust inventory (e.g. a myriad of switches, SFPs, modules, routers, etc.) to upgrade your refurbished network equipment and can maintain a rewarding long-term relationship will guarantee your investment isn't a one-off. Also, if your provider can potentially re-purchase your used equipment, you can maximize your spending further.
At the end of the day, IT professionals strive for efficiency. A refurbished product that was used simply as a display at an IT fair can be considerably cheaper than a factory-delivered product, allowing IT departments to invest in other areas that may require greater attention. With certified products, as well as financing and extended warranty options, oftentimes, the only difference between refurbished and new is the pretty packaging.
To get off your merry-go-round ride today—and to start exploring a vast inventory of Cisco, Nortel, Avaya, and HP offerings—contact us today.