Get Cash for Your Old Outdated IT Equipment

Network Craze will help you stretch your IT budget by giving you cash or credit toward your next purchase. Get that old networking and phone equipment out of that closet or the corner of your office and see what it is worth! We will look at everything from switches, routers and phones to whatever else is cluttering your closet. While we can't stop you from feeling the budget squeeze, we can help it seem not-so-tight. Long term, it helps reduce the total cost of ownership too, allowing you to optimize your return on investment.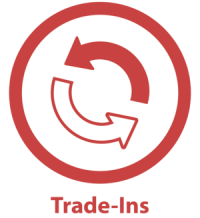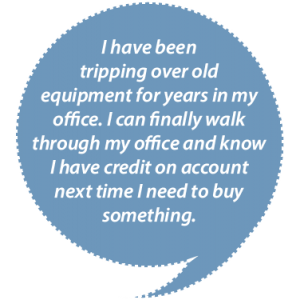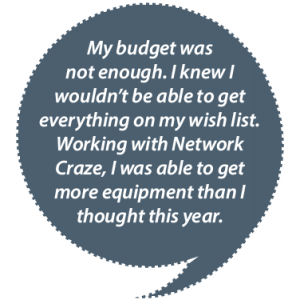 More Crazy Facts:
Money Doesn't Grow on Trees – Stretch your budgets by trading in old equipment you are no longer using.
Spring Cleaning – A great opportunity to clean out all those dust collectors stashed in a corner or under someone's desk.
Simple Is Better – We make the process easy to get your credit or cash. We will send you all the packaging information and turn it around ASAP, so you don't have to wait for your money.
The Latest and Greatest – Want the latest technology?  This program can help you to get it quicker.

The Network Craze Advantage:
At Network Craze, we're as crazy (I mean, as passionate!) about your network as you are. We understand that only you know what's best for your network, your budget and your business. With that in mind, we deliver quality products that your network, your budget and your business need, not the latest and greatest products that the manufacturers feel you need. By doing so, we allow you to extend the life of your current IT hardware, while at the same time, helping your stretch your budgets, receive fast delivery, benefit from a Lifetime Warranty in most new and pre-owned products and have access to expert sales and support teams. By offering all the top manufacturers in the industry, we are a one-stop shop for all of your data and voice technology, cabling and storage needs.