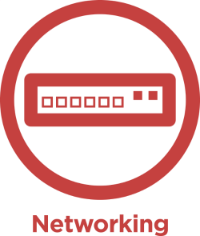 We keep your networking running:
In our industry, we have plenty to worry about. The last thing you should have to worry about is your vendor or infrastructure equipment. At Network Craze, we make it worry-free! We understand technology, but more importantly how it solves real- world business problems. Our products are not just part numbers. They are solutions to your real-world problems. Some companies don't need the latest and greatest. Some do. We can help both. Our experts listen and solve your problems. We are happy to help businesses of any size, with any budget, to find what they need to energize their IT department.
More Crazy Facts:
Switches and Routers and Modules, Oh My! – A warehouse full of switches, routers, modules and anything else you need ready for immediate delivery.
One Size Does Not Fit All – Everyone has different business needs and goals. We are here to provide you with choices to utilize your technology needs.
Choices – We Got 'Em! – Cisco, Nortel, Juniper and HP product lines.
Need It Quick? – We will help make you look good when meeting your short deadlines.
It Takes a Village – Our whole team is here and available to you to help in any situation.
Worry-Free Warranty – Our products come with a lifetime warranty. Send them back we will replace them, no questions asked.

The Network Craze Advantage:
At Network Craze, we're as crazy (I mean, as passionate!) about your network as you are. We understand that only you know what's best for your network, your budget and your business. With that in mind, we deliver quality products that your network, your budget and your business need, not the latest and greatest products that the manufacturers feel you need. By doing so, we allow you to extend the life of your current IT hardware, while at the same time, helping you stretch your budgets, receive fast delivery, benefit from a Lifetime Warranty in most new and pre-owned products and have access to expert sales and support teams. By offering all the top manufacturers in the industry, we are a one-stop shop for all of your data and voice technology, cabling and storage needs.

My customer called me at 5:00 PM on a Friday and was in a pinch.  They needed some Cisco module and they needed for Saturday delivery.  None of their local vendors had the part in stock, and their Cisco Gold Partner told them it would be a week.  We had the stocking module to them by 10:00 AM Saturday morning, and they were grateful that we stayed late on a Friday to make it happen.
-Brian Courbat, Account Executive