A Brand you know and Trust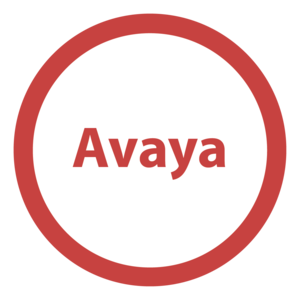 You don't need to be sold on Avaya's high-quality telephony solutions. Your business already uses and values products like the Avaya 6416D+ and Avaya IP 9608G desk phones. What you do need is useful advice on purchasing new Avaya equipment at an affordable price when you want to upgrade. This is where we can help. Network Craze provides expert advice on outfitting organizations with Avaya solutions.
A complete Avaya catalogue of product offerings
We know your needs extend well beyond Avaya handsets. In our catalogue, you'll find everything from legacy Avaya TN224 digital circuit packs and 8400 series phones to latest and greatest G430 Media Gateways and 9641G Phones. We're confident that you'll find everything you need to keep your phone system operating at a high level.
Avaya end-of-sale/life solutions and support
Avaya is a great brand, well-known for its advanced line of telephony products. Unfortunately, it's also known for frequent end-of-sale and end-of-life notifications.  We can help you avoid dealing with the hassles that follow from these notifications by providing replacement parts and maintenance options for end of sale Avaya products.  Our expansive stock of new and refurbished Avaya products all ship with our Lifetime Warranty.
Old equipment Trade-in
Wondering what you'll do with your old Avaya phone equipment after you make an upgrade? We'll take it off your hands. Network Craze offers trade in credit for your unwanted equipment, which can soften the financial blow of a new purchase.

I have quite a few customers call me and say they can't afford to upgrade their network. After a brief conversation and a few questions – I get to understand their needs.  I then get them on the phone with one of our certified engineers.  They are happy to learn what they can do by purchasing refurbished hardware with a lifetime warranty instead of new equipment!
-Joey Cassalia, Account Executive