A broad range of Juniper Networks products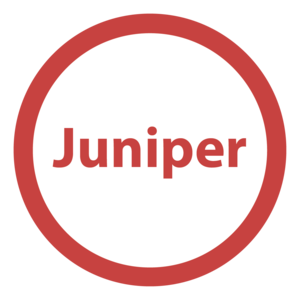 Part of what makes Juniper so great is that the company offers a wide selection of products, and Network Craze has them all—from Juniper routers to  popular Juniper switches, and everything in between.  Plus, Network Craze offers expert insight for all of its products. So, if you have questions, don't hesitate to ask us!
New and refurbished Juniper equipment
Whether you are looking for brand new or refurbished Juniper devices, Network Craze has you covered. Keep in mind that Network Craze takes the product refurbishment process very seriously, ensuring that products are as good as new, but priced to sell, before they are made available for purchase.
Lightning-fast order fulfillment
Some vendors make you wait several weeks—or longer—before fulfilling your order. But we believe in a faster approach to service. Network Craze offers same-day or 24-hour turnaround of product requests, which allows our customers to take care of business in a time frame that suits their purposes. This is particularly important when ordering replacement parts for ensuring uptime.
Continued support for discontinued Juniper products
There's nothing worse than becoming reliant on a particular product, like a network security management appliance, only to see it reach its end-of-life or end-of-sale stage. Network Craze understands this, which is why the company offers continued support for all Juniper products. For our customers, this means having to undergo less costly upgrades as they can experience longer equipment life cycles.
Have questions? We're here to help
Want to know if we carry a particular Juniper device? We're ready to assist you. Click here to contact Network Craze today!

My customer was freaking out because she needed a new switch ASAP and the manufacturer told her it would be 4 weeks to get her one. We were able to get her the switch she wanted within a couple days and get her out of a bind.
-Ty Smith, Account Executive