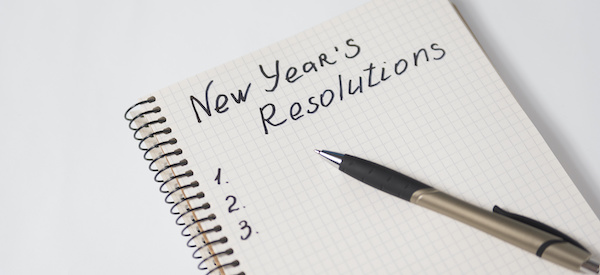 NEW YEAR'S NETWORK RESOLUTIONS FOR IT ADMINISTRATORS
As a network administrator, one of your most important jobs is to ensure that your network is continuously improving. So even if your network performed up to established standards in 2019, you've likely set your sights on enhancing system performance further next year.
Consequently, now is the time to bust out your notepad and jot down some important resolutions to strive for in 2020. Here are some suggestions to get you started:
Eliminate network confusion:
One of the pitfalls of a large mixed-vendor network is that you can easily lose track of the equipment you are using. This can lead to a lot of confusion when it comes time to perform regular maintenance and network troubleshooting. To avoid this complication, perform an inventory to gain a clear picture of the devices powering your network. If possible, map out your network and stay vigilant about updating it when new devices are added or removed.
Clean up your cables:
Does your data center look like a wild jungle—with cables running every which way? If so, your network's overall performance could be negatively impacted, as tangled cables can cause slow connectivity. Such crowding can also reduce critical airflow to your devices, which can be risky and lead to higher cooling costs. What's more, messy cables can make it difficult for IT workers to measure and reduce cable loss. Spending some time cleaning up your cables is, therefore, a valuable exercise, as it will lead to improved efficiencies. Once your cables are separated, consider investing in some cable management accessories—like horizontal cable managers or double-sided Velcro—to prevent another mess from happening.
Heading into 2020, cybersecurity should be one of your top concerns, whether your business has already been breached or not. Understand that cybercriminals are now seeing a high percentage return on investment from the sale of hacking and ransomware kits to other potential lawbreakers, and so they will continue to be actively looking for vulnerable networks with weak access points. With this in mind, stay on top of software and firmware updates to prevent unauthorized users and malware from entering your network and wreaking havoc.
Stay under budget:
This could be one of your toughest challenges next year, especially if several of your devices need to be updated or replaced. Network equipment, after all, can be very expensive. One way to stay under budget is to avoid paying sticker price through an original equipment manufacturer (OEM); instead, consult a refurbished technology provider for your critical infrastructure and maintenance needs. Here you will receive like-new network equipment and comprehensive service for a fraction of the cost commanded by the OEM.
Do you have any questions about how you should manage your network in 2020? Our network experts would love to lend a helping hand. Contact us today!