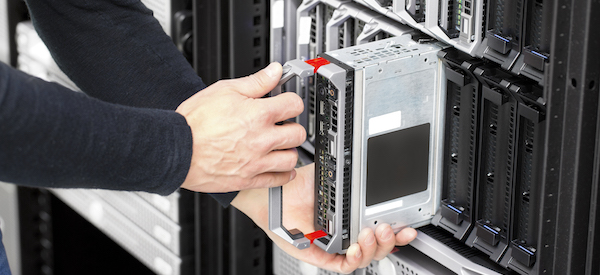 Three Ways to Prepare for the Cisco Certified Network Associate Certification Program
As a newly minted network engineer, it's imperative to get up to speed with your technical know-how and business acumen to swiftly emerge as a strategic business asset for your organization. After all, today's network engineers have to be well-versed in much more than just network management, security and performance.
As such, the first place entry-level network engineers should look for professional development is the Cisco Certified Network Associate (CCNA) Routing and Switching, a certification program. Designed for professionals with one-to-three years of experience, the CCNA Routing and Switching certification provides engineer with foundational networking knowledge and increases the value they can provide to their employers.. Armed with this base certification, network engineers can enjoy career mobility and an upward trajectory, especially when it comes to Cisco-focused tasks.
So as a recently hired network engineer, how can you get up to speed quickly to pass the CCNA exam? By following these three study tips:
Practice on Demo Equipment: A big portion of the CCNA exam is to gauge engineer readiness to complete network tasks on simulated routers and switches. So, as a network engineer, your first step is to get your hands on Cisco equipment so you can practice on actual Cisco routers and switches. Here at Network Craze, we give students access to demo kits and the network hardware needed to get their feet wet with Cisco gear. In addition to getting yourself book-ready for the test, these kits help you build the hands-on skills needed to pass the certification.
Set a Study Schedule: Passing the CCNA exam requires a tremendous amount of studying and prep work; after all the exam covers an extensive list of topics from IP routing technologies to WAN technologies to network device security. So set a study schedule. Determine how many hours a week you can put aside to study; identify mentors and educators who can help you get familiar with complex concepts; and utilize practice tests to track your progress. Cisco also provides a list of self-study materials and two options you take to receive such certification.
Know When You Should Take the Exam: The beauty of professional development is you can dictate when you go for your certification. So know when you ready to take the test and have a great shot at passing it. Cisco offers a sample of the exam interface (click here to see it) to give you an idea of your test readiness. You can also take a sample CCNA test and get timed and scored. Track your progress over time and determine the best time to try for the certification.
As you get ready to take the test, remember that to earn the Cisco certification, you must pass the following exams:
Option 1: CCNA Composite: The 200-120 CCNA is the composite exam associated with the Cisco CCNA Routing and Switching certification. The exam tests a candidate's knowledge and skills required to install, operate and troubleshoot a small to medium size enterprise branch network.
Option 2: ICND1 and ICND2: With this option candidates must pass both the 100-101 Interconnecting Cisco Networking Devices Part 1 (ICND1) and the 200-101 Interconnecting Cisco Networking Devices Part 2 (ICND2). Topics on these exams include LAN Switching technologies, IP addressing (IPv4 & IPv6), WAN technologies, and IP services (FHRP, Syslog, SNMP v2 and v3), among other topics.
So are you ready to get started? Feel free to reach out to us as you get started on your journey!