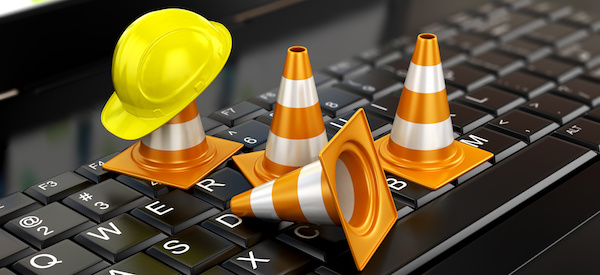 Fight Back Against Network Downtime
Despite increasing economic turmoil and challenges around the globe, worldwide IT spending continues to climb to new heights.
Given that the cost of even a small data center can run close to a million dollars to build, and that network hardware can add on an additional few hundred thousand dollars, you'd think that your manufacturers would include a robust and thorough maintenance package for all of that new hardware you just purchased.
Unfortunately, you'd be wrong.
Many manufacturers don't provide any protection at all beyond their standard warranty. If your product breaks down after that warranty is expired, you're basically up the creek without a paddle. If you're one of the (lucky) few to actually receive a warranty with your purchase, it's likely underwhelming.
There could be many things wrong with your hardware maintenance package, but here are just a few of the more common ailments.
It is inflexible: Your business isn't stagnant, and your maintenance package shouldn't be either. What good is extended warranty protection, if it doesn't stay connected to the product itself? In other words, if you sell a product after only using it for six months, you shouldn't have to continue paying maintenance on that very same product that you no longer own. And yet, many manufacturers won't offer a customizable maintenance package. When choosing the service protection for your network hardware, flexibility is key.
It is expensive: Product maintenance needs to be affordable for you to benefit from it. In order to stay competitive in the marketplace, however, many manufacturers are forced to sell their products close to cost and with very small profit margins. Unfortunately for you, the customer, where they make up the difference is in their maintenance packages. And make no mistake—you do need a maintenance package. According to the Uptime Institute, the average cost of IT systems downtime is close to $5,600 per minute!
There is a lot that it doesn't cover: A product maintenance plan needs to be comprehensive. While you may have shelled out a premium amount to purchase what you thought was a robust maintenance package, in all likelihood you've been duped. Most maintenance plans simply don't provide the coverage and flexibility you need them to in order for them to be worthwhile.
We think you could do a lot better– and we want to help.
ProCare can save you up to 50% on maintenance costs for any manufacturer's equipment. With over 42 stocking locations, we can deliver globally fast. As if that isn't enough, all of our products come with an advanced replacement lifetime warranty.  If you're not 100% satisfied with your purchase, simply return your order and we'll send out a replacement.
Check us out and request a quote today!