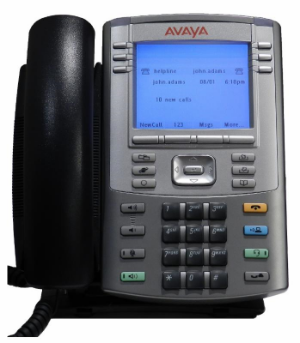 YOUR VOIP SYSTEM CALLED: IT WANTS A BETTER NETWORK
Your business's VoIP system was meant to transform communications for your business. It was acquired with the intention of improving call quality, saving money and streamlining operations.
Unfortunately, you have thus far failed to see any benefits from your VoIP system. Ever since installation, your business has been suffering from call quality issues like jitter and latency. Complaints are pouring into your helpdesk left and right, and productivity is taking a big hit with every botched call. As a result, fingers are being pointed at your VoIP provider.
Before you contact your VoIP vendor to complain, however, stop; the problem may have nothing to do with your software or service, and everything to do with your network's underlying infrastructure.
Many businesses, after all, rush into VoIP installations without first checking whether their infrastructure is properly equipped to handle the extra amount of network traffic. VoIP solutions place a great deal of strain on devices like routers, switches and servers which must send and receive data packets to facilitate real-time calls.
Issues like a lack of adequate storage capacity and outdated legacy infrastructure often contribute to poor VoIP experiences, and as a result frustrate end users.
So before you contact your vendor, conduct a thorough audit of your network. Look for critical devices that are in need of maintenance or upgrades. Check your cables, too, to make sure they are providing maximum signal strength. Making a few minor tweaks may be enough to correct your VoIP quality problems.
If you have any questions while auditing your network, we're here to help! Contact us today to learn more about what you should look for when overhauling your network for improved VoIP service.