We GUARANTEE we can beat your Cisco SMARTnet quote!
We guarantee a 40% savings on your maintenance. We will send you a FREE iPad after you take two easy steps.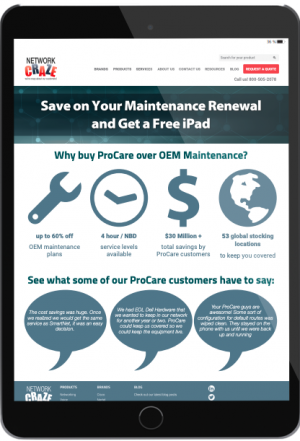 It's this easy…
Send us your current Cisco SMARTnet quote
Renew with us
Terms and Conditions:
*Promo only applies to Cisco SMARTnet contracts over $10,000. Applies to new orders only and cannot be combined with other offers.