Buy two WS-C3750G-48PS-S for $500 each and get a free iPad!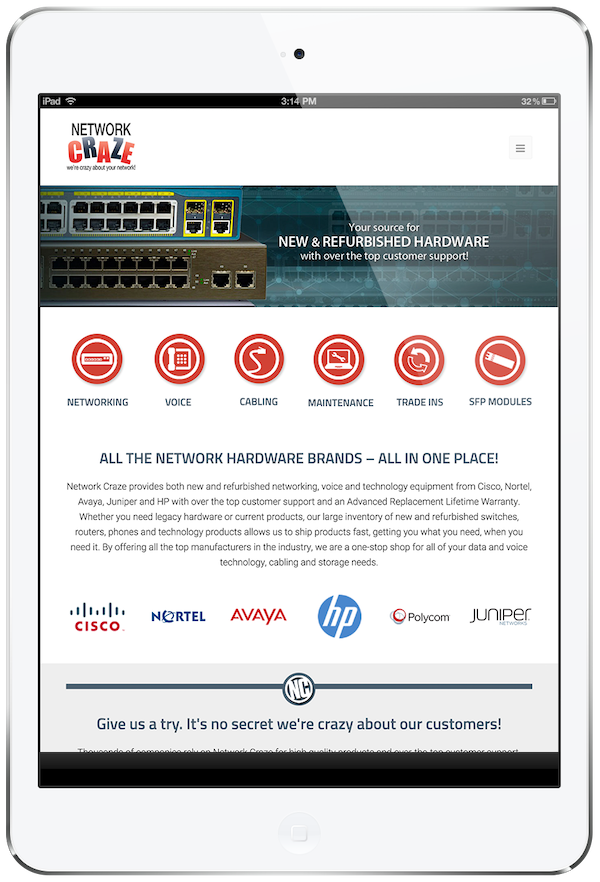 Just fill out this form to take advantage of this great special!
Terms and Conditions:
*WS-C3750G-48PS-S switches are refurbished with lifetime warranty with a total cost of $1,000. Applies to new orders only and cannot be combined with other offers or special pricing. Limit one per customer. Free iPad model is the iPad 9.7. Offer void where prohibited.

The Network Craze Advantage:
At Network Craze, we're as crazy (I mean, as passionate!) about your network as you are. We understand that only you know what's best for your network, your budget and your business. With that in mind, we deliver quality products that your network, your budget and your business need, not the latest and greatest products that the manufacturers feel you need. By doing so, we allow you to extend the life of your current IT hardware, while at the same time, helping you stretch your budgets, receive fast delivery, benefit from a Lifetime Warranty in most new and pre-owned products and have access to expert sales and support teams. By offering all the top manufacturers in the industry, we are a one-stop shop for all of your data and voice technology, cabling and storage needs.